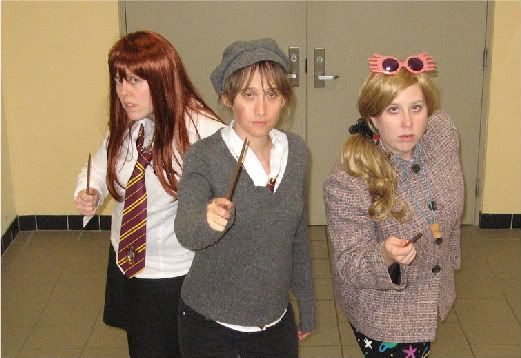 Neville's Angels
A Harry Potter Alliance Chapter



"Did you ever wish that Harry Potter was real? Well, it kind of is.
Just as Dumbledore's Army wakes the world up to Voldemort's return, works for equal rights of house elves and werewolves, and empowers its members, we work with partner NGOs in alerting the world to the dangers of global warming, poverty, and genocide; work with our partners for equal rights regardless of race, gender, and sexuality; and encourage our members to hone the magic of their creativity in endeavoring to make the world a better place. Join our army to make the world a safer, more magical place, and let your voice be heard!" (taken from the main HPA home page)

Virginia Wesleyan College's chapter of the Harry Potter Alliance, Neville's Angels, takes this idea one step further. Just as Neville Longbottom blossoms from a seemingly inept, ineffectual boy into a confident, heroic leader who helps save the wizarding world, we are those you would never expect to be heroes. In not only Harry's name, but also Neville's--the boys of the prophecy--we follow the principle that "injustice anywhere is a threat to justice everywhere".

Please join us in our fight.


Links:
Upcoming Events
Pictures
About Our Chapter
About the Harry Potter Alliance (link opens in a new window)
Members of Neville's Army Join Neville's Army


"The Weapon We Have Is Love."